RESULTS PAGE

University of Kentucky

HIGH SCHOOL INDOOR INVITATIONAL

Lexington,Kentucky  ---  Saturday, Feb. 22nd


The University of Kentucky was pleased to be a host for many of the nations elite athletes for the 10th Annual Univ. of Kentucky High School Invitational. The athletes that compete at our meet really make it fun to put on...THANKS to all the athletes who traveled and put their sweat & best efforts on our track. It was awesome!

130 Performances qualified for a national ranking with DYESTAT.COM Elite rank lists (68 men/62 women). Only a handful of meets around the country achieve a greater number of national rankers.

CLICK HERE For the UK Invite performances that will qualify for the Dyestat Elite lists.
13 MEET RECORDS FALL in 28 events!!( 3 Men / 10 Women)

Also a thank you to all the team & club coaches who obviously put forth a great effort on behalf of their athletes. We hope we make it worthwhile and a trip to look forward to each year for you, the athletes, and their parents!

Feel free to let me know any suggestions or comments both good or bad from the view of an athlete, a coach, or a spectator. Email me at:   jimkaiser@mindspring.com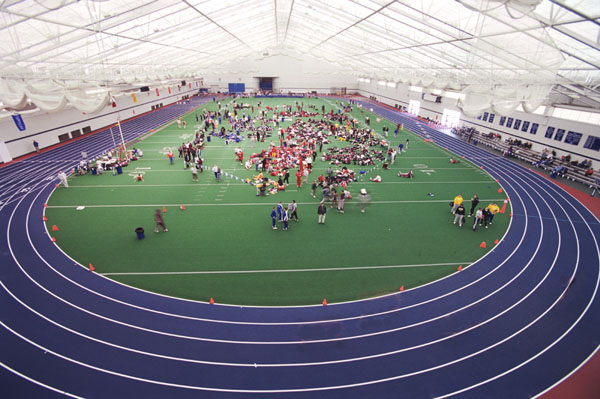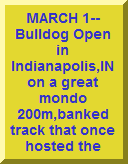 TWO OTHER MEETS COMING UP THAT WE HOPE YOU CONSIDER...