RESULTS PAGE

15th Annual   - University of Kentucky

HIGH SCHOOL INDOOR INVITATIONAL

Lexington,Kentucky  ---  Saturday, Feb. 23rd,2008


The University of Kentucky was pleased to be a host for many of the nations elite athletes for the 15th Annual Univ. of Kentucky High School Invitational. ANOTHER outstanding meet with incredibly talented athletes.

130 Performances qualified for a national ranking with DYESTAT.COM Elite rank lists. It is hard for any meet in the nation to beat these results on a percentage basis of total number of participating athletes - The Simplot Games in Utah has over 2000 athletes. (The UK Invite has only about 425 athletes).

147 Performances made the standards to compete at the NIKE INDOOR NATIONAL CHAMPIONSHIPS in March.

(we had 121 in 2005, 165 in 2006, 157 in 2007)

6 MEET RECORDS FALL in 28 events!! That's almost 1/4 of all the events !!   We keep thinking that eventually only 1 or two per year will happen....but every year the record list just keeps getting re-written.

In addition, the 2008 UK Invite also produced 2 new #1 U.S. leaders. (2 of those #1 performances were broken at the Simplot Games later in the day) + the fastest ever girls sophomore performance for 60m Hurdles. Plus a #9 all-time U.S. prep performance for the Boys Long Jump.

Also a thank you to all the team & club coaches who obviously put forth a great effort on behalf of their athletes. We hope we make it worthwhile and a trip to look forward to each year for you, the athletes, and their parents!

The 2009 Invitational will take place on Feb.17th....the 3rd Saturday in February.

Feel free to let me know any suggestions or comments both good or bad from the view of an athlete, a coach, or a spectator. Email me at:   jimkaiser@mindspring.com

GIRLS 60m Dash Final -

Brittany Long (wearing hip number 6) edges out Chalonda Goodman (wearing #5 hip).

These 2 Georgia athletes produced the #1 rank and #3 rank performances among U.S. high schoolers during the Indoor '08 season.


BOYS 400 - Section 1

A fantastic mix of talent in the top seeded 400m race.

William Wynne of Georgia wins the 400m to match his earlier win in 60m Hurdles

2nd-Christian Taylor - #1 ranked LJ'er in U.S. in '08

3rd -Varick Tucker - Michigan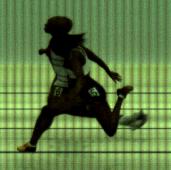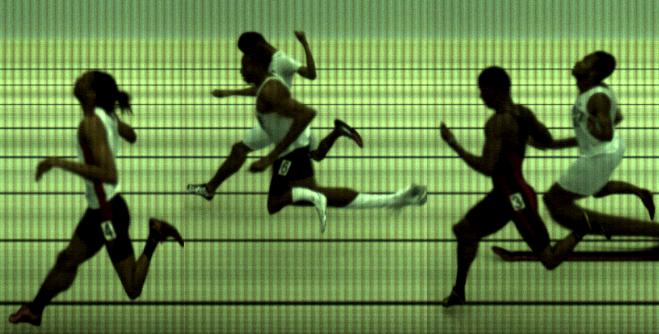 HIGHLIGHTS -- 147 Nike Indoor National Qualifying Performances




  --  Meet Records             -- 2 new U.S. HS #1 indoor '08 performances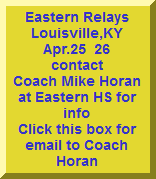 OTHER MEETS YOU SHOULD CONSIDER FROM OUR FRIENDS ATTENDING THE

UK INVITE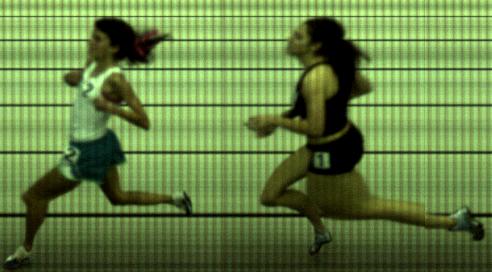 GIRLS 1 Mile Race - Section 1

Nike Team XC National Champ Madeline Morgan (Alabama) sets a new meet record at 4:52.70

Virginia Hine (Tennessee) also dips under the 5 minute mark with a 4:55.73...which also beat the previous meet record